Regular price
Sale price
£3.99 GBP
Unit price
per
Sale
Sold out
Arthritis in hands or wrists can make turning keys painful. The award-winning keywing key turner attaches to keys and makes them much easier to grip, turn and find. The new v2 design makes it even easier to open and insert your key and the Fuscia Pink, Lime Green, Dove Grey and Azure Blue colours are super bright, which makes it easier to recognise your keys. 
Twice As Easy To Use Your Keys 
It instantly converts keys into an easy grip thumb turn and helps reduce hand pain. Vibrant colours make it easy to find and recognise each key and comfort grip makes it easier to hold and turn. 
How it helps 
Keywing fits over your existing key making it easy to grip and increases surface area which allows for more leverage when locking and unlocking. 
Frequently asked questions 
What kind of keys does the Keywing fit? 
The Keywing key turner is designed and tested to fit almost all common thin flat keys commonly known as 'yale' lock keys, or cylinder rim lock keys. 
The Keywing is not designed to work with older keys commonly known as mortice lock keys and chubb keys. These older style keys often have a cylindrical shaft which is not compatible with the Keywing key turner. 
Share
View full details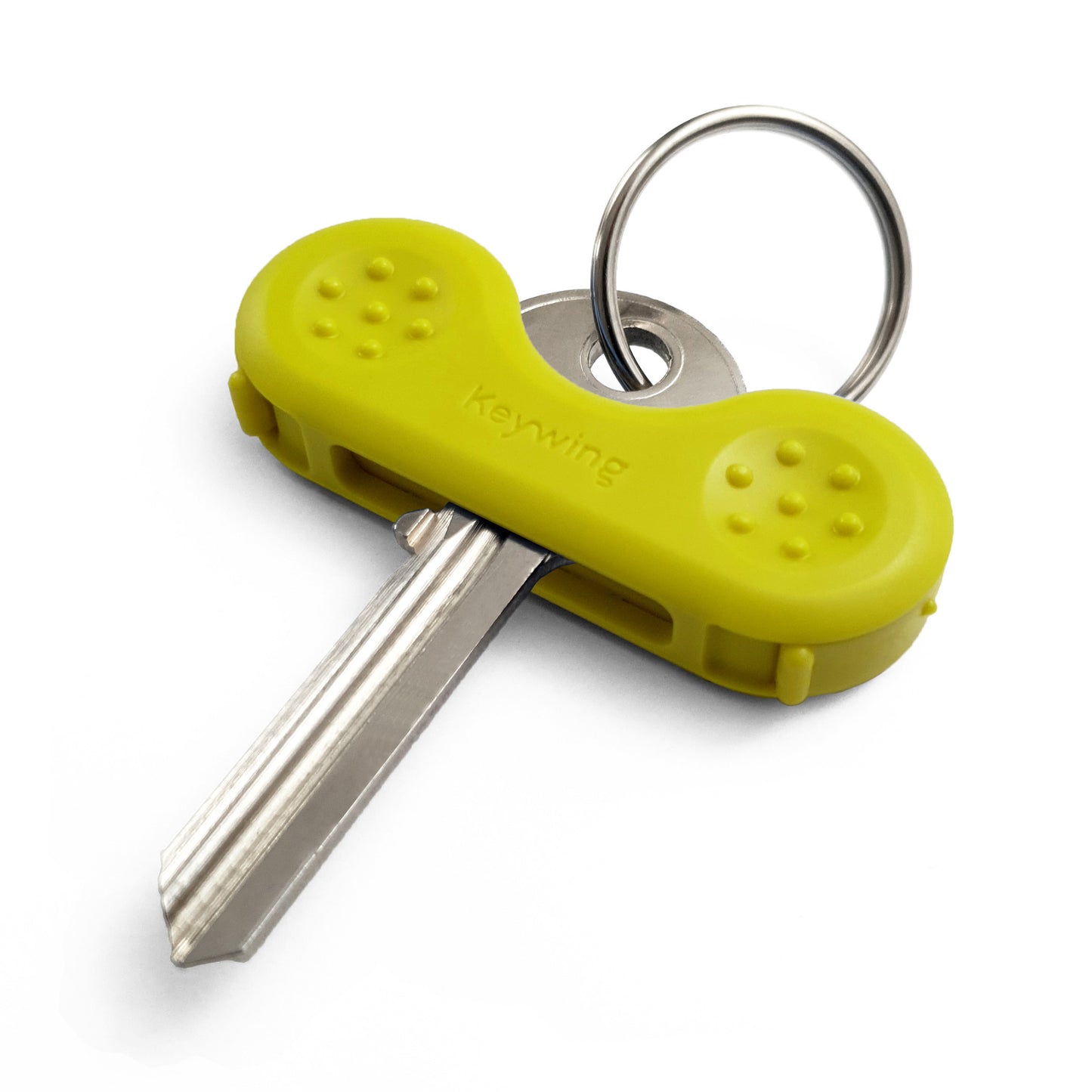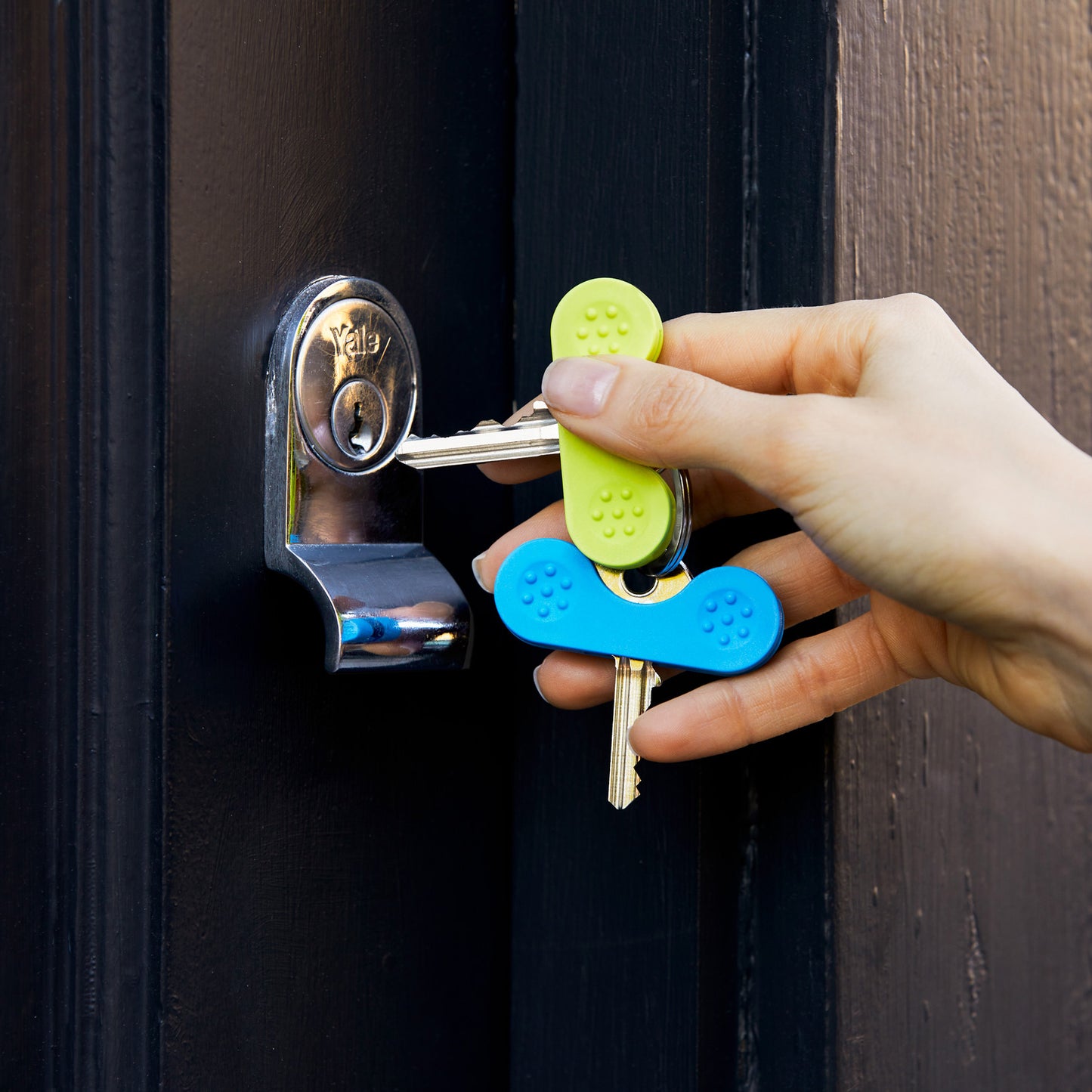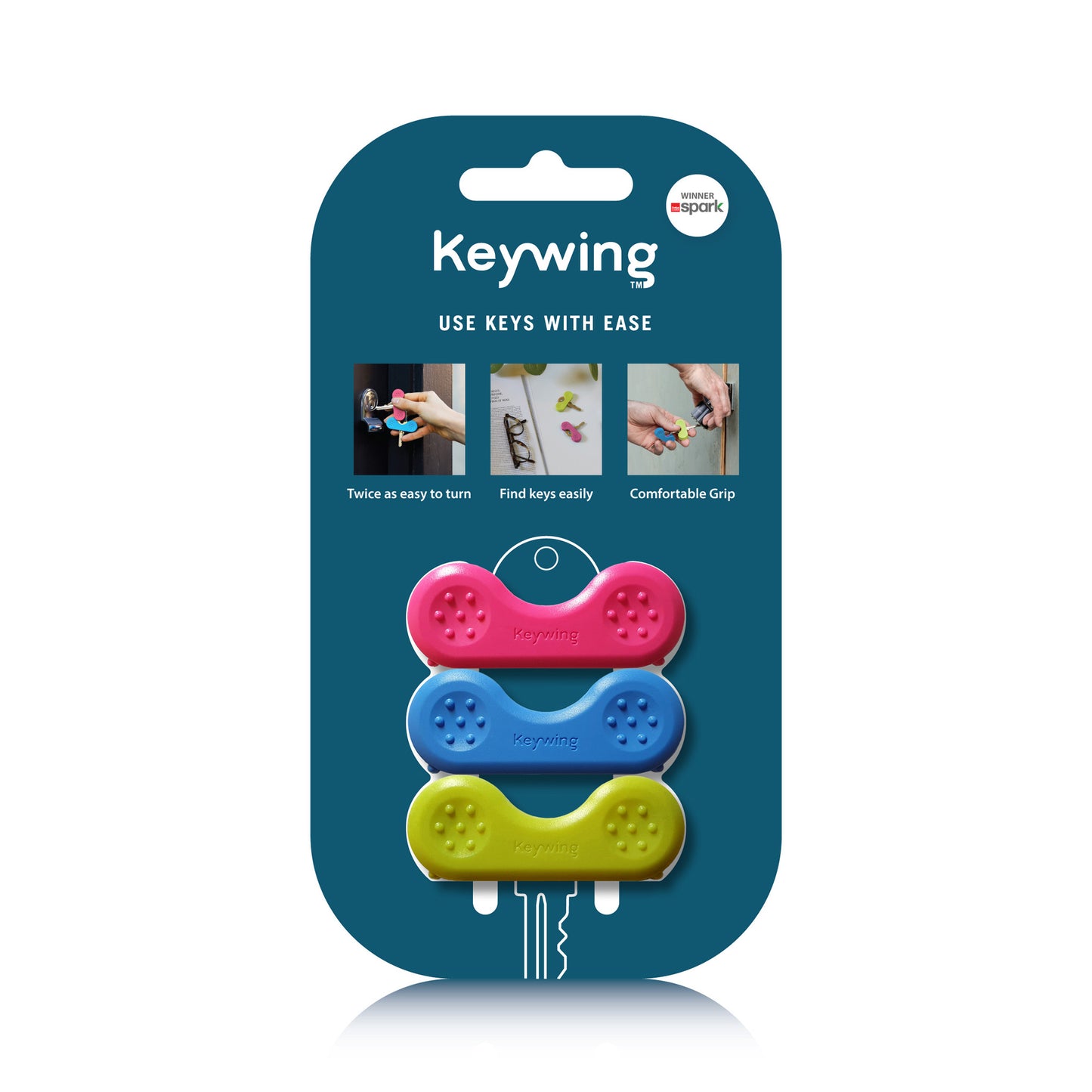 You May also like...
Our range of products for use in the home are designed to help people with arthritis live happier and more independent lives.